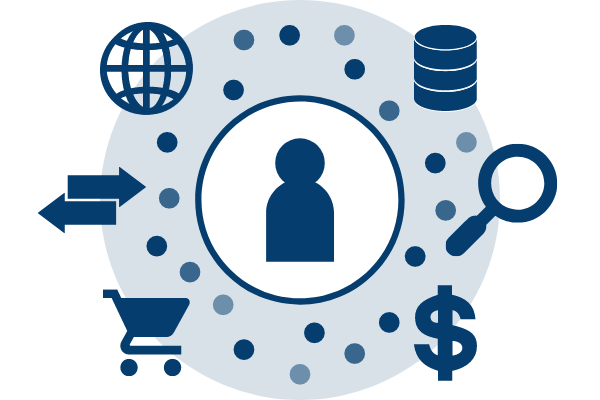 360-degree customer analysis
We enrich your customer data in a variety of ways. Our categorization serves as a basis – the most detailed in the market with 500 coarse and 50,000 fine categories. We automatically identify customer commitments, including contracts and all their details. And we identify all revenue sources and types, including extensive evaluations.
This is the ideal starting point for tailored user journeys and for raising up- and cross-selling potential.