REGIOS – Customer loyalty for regional banks
REGIOS - Customer loyalty for regional banks
Easy customer retention and more revenue for regional banks without IT effort
REGIOS - Customer loyalty and increased earnings for regional banks
The creeping death of the retail sector has been observed for years. Since 2010, around 35,000 retail businesses have gone out of business in Germany. At the same time, eCommerce sales, which are generally not served in the region, are growing. From 2008 to 2018, sales here quadrupled. But: 95% of consumers consider it important to shop regionally.
With REGIOS, all consumer spending is analyzed fully automatically. REGIOS immediately recommends suitable regional suppliers as alternatives to the large eCommerce providers. This strengthens regional purchasing power, and incidentally, regional shopping is usually even more sustainable than eCommerce alternatives. It is particularly interesting for banks with regional roots to work with us: Business customers generate more sales and become more loyal to their regional bank. And secondly, we obtain complete interest and demand profiles (also in the financial sector) of consumers, whose expenditures we analyze via PSD2 account access.
With four simple steps, consumers can keep their consumption local.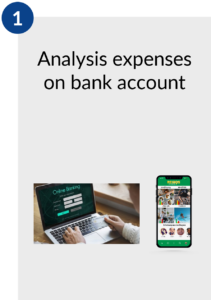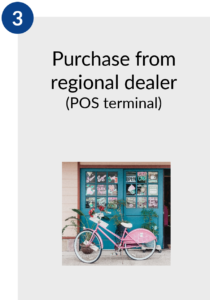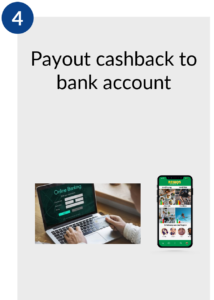 Advantages for the regional bank
Customers receive exclusive benefits such as cashback or vouchers
Additional income from payment transactions
Sales insights about their private and business customers
No IT effort for banks and retailers thanks to white label solution